MAXWELL AIR FORCE BASE, Ala. – The U.S. Air Force Junior ROTC unit at Greeneville High School has been selected as one of the world wide units to receive the 2015-2016 Air Force Junior ROTC Distinguished Unit Award. This award recognizes Air Force Junior ROTC units that have performed above and beyond normal expectations, and that have distinguished themselves through outstanding service to their school and community.
The GHS unit had an amazing year. Some of their accomplishments included, placing 3rd in the state with their computer anti-hacking Cyber Patriot teams. Cadet Commander Dennis Smith said, "The preparation was tough and included attending a full summer computer camp, but it really paid off with our 3rd place award." Partly due to these efforts, Cadet Smith was awarded a computer security scholarship and earned a "full-ride" Air Force ROTC scholarship.
The JROTC unit placed 3rd in a NASA sponsored wing design competition. Team leader Cadet Brendan Cobble stated, "we knew we had a great wing because it performed flawlessly during practice". The competition included 22 teams and involved writing a design research paper, constructing the wing, and carrying a variety of payloads including water and weighted PVC pipes on a radio control aircraft.
The GHS cadets contributed over 2,400 hours of community service to Greeneville ranking them in the top 5 percent of all JROTC units worldwide. "We have a great advantage in this community because of the financial support we get from local patrons and businesses", stated Lt Col Kirchmeier, one the units instructors. "Without that support we would have to use our time fund raising instead of serving the community".
The objectives of the Junior ROTC program are to educate and train high school cadets in citizenship and life skills; promote community service; instill responsibility, character, and self-discipline through character education, and to provide instruction in air and space fundamentals. "We are really proud of our JROTC unit and are especially proud of the cadets who earned this award", said Mr. Patrick Fraley GHS Principal.
Air Force Junior ROTC is located in 879 high schools across the United States and at selected schools in Europe, in the Pacific and Puerto Rico. Enrollment is open to all young people in the 9th grade and higher and includes more than 102,000 cadets. Greeneville High School has been selected as one of the "Best of the Best".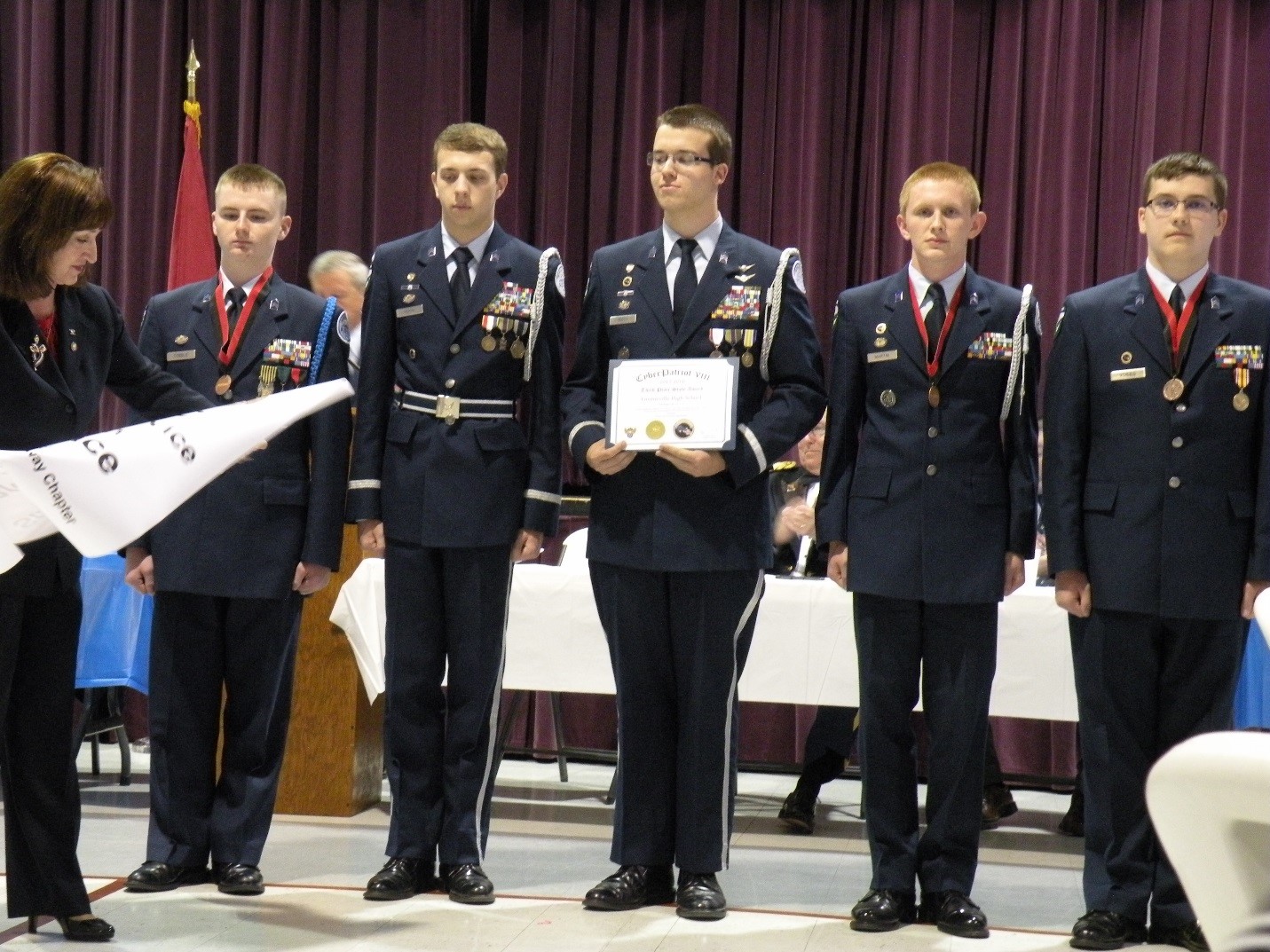 Col (retired) Paula Penson presents the Cyber Patriot Award to Team members (left to right) Brendan Cobble, Jeffrey Neikirk, Dennis Smith, Andrew Martin and Brett Voiles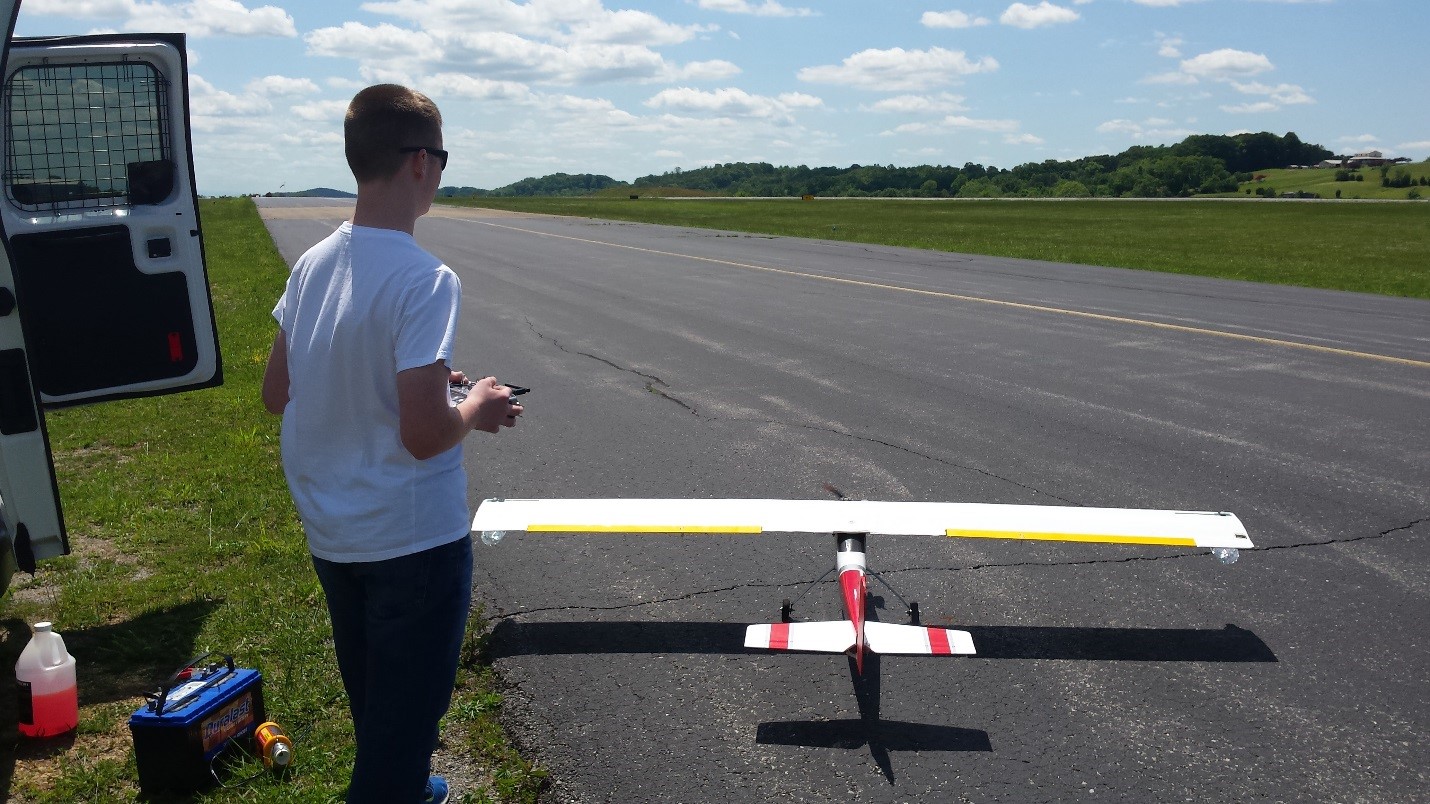 Cadet Brendan Cobble testing wing for Wing Design competition
GHS Honor Guard prepares to "present the colors" at a football game